The Hedonists
Blues from the deep south
This hot summer The Hedonists have been bringing their soulful blend of blues and Americana to pubs, parties and music festivals all across East Anglia.
An uplifting mixture of songs by J.J.Cale, Credence Clearwater Revival, Robert Johnson, and Bob Dylan. New arrangements of many classic songs, and some original material inspired by them.
Bottleneck slide and saxophone make a good vibe for a summer afternoon, or for bigger events we can expand to an eight piece band, with a full horn section.
The Hedonists are Peter Bloore (vocals and guitar), Claire Hamburger (saxophone), Mike Flowerday (bass), Steve Mead (rhythm guitar), and Ray Bowden (drums). And sometimes Sally Kvalhiem (cello), Isaac Bloore (saxophone), and Roger Morfey (trumpet, flugelhorn and guitar).
The Hedonists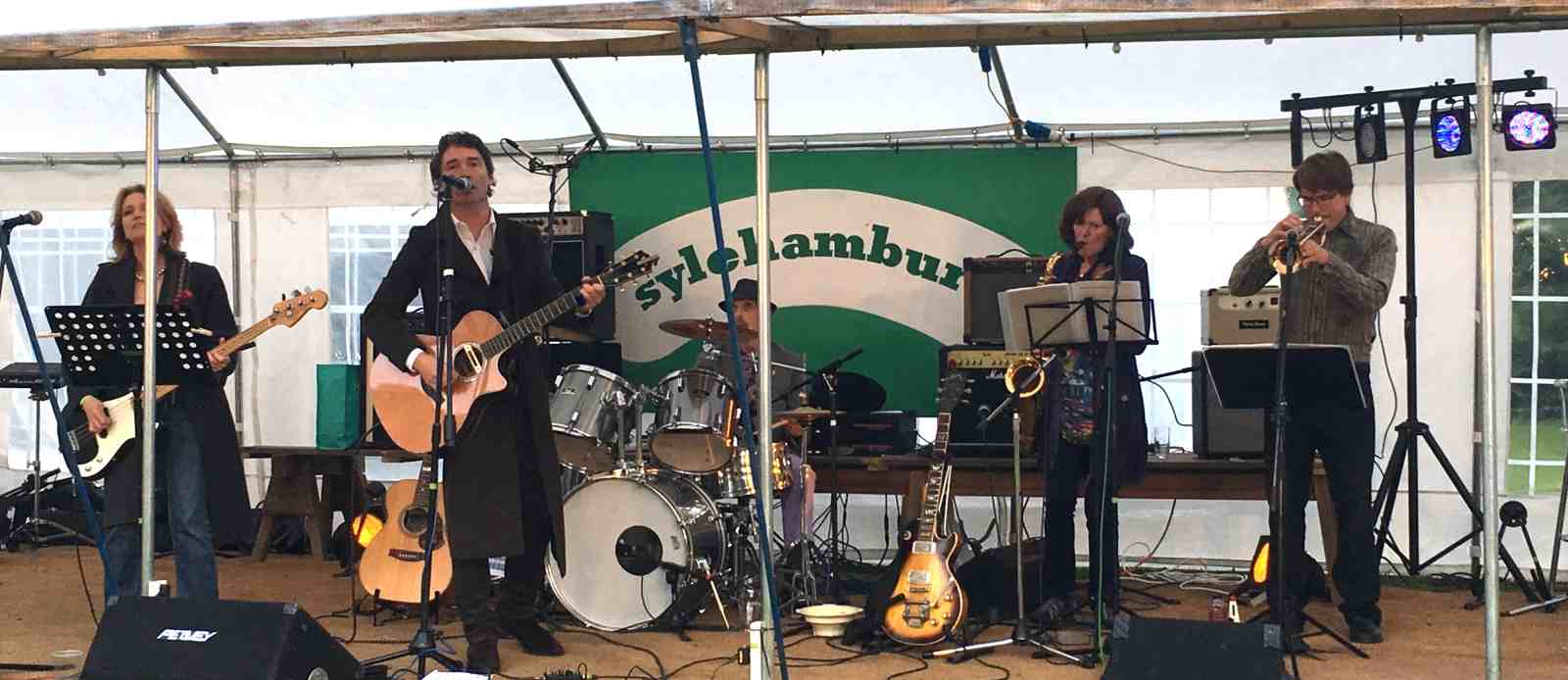 To book the Hedonists please email peter@peterbloore.com
The Hedonists
Call us on 07768 096 521
The Hedonists